Jobs at Relegen
At Relegen we supply the best and work for the best. We are proud of what we do and we are excited about where we are headed. We deploy professionals, engineers and technicians experienced in the operation and maintenance of complex systems in defence, mining, government, public utilities, manufacturing, safety and other asset-intensive sectors. Our services and solutions help customers like the Australian Defence Force, Customs and Border Protection, Rio Tinto, BHP Billiton and more. Our work requires a passion for innovation, pioneering ideas, exceptional thinking and energetic, motivated employees.
---
Our workplace culture
At Relegen, our commitment to delivering improved business performance underpins everything we do. We are honest, reliable, ethical and trustworthy in our work and relationships. We strive for excellence in our services and technology solutions for clients and take pride in the work we do. We respect and care about our people, clients, the environments and communities in which we live and work..
---
Opportunities to lead and innovate
Relegen is one of few companies specialising in 'asset intelligence' both in Australian and around the world. We are in a unique position to help our clients drive improved business performance in times of increasing global competition and stricter regulatory environments. Our employees are helping to set in motion the adoption of new work practices and technology with pioneering new solutions and by contributing fresh ideas. In return we offer a fast-paced, dynamic, team-orientated environment where quality and attention to detail are paramount. Competitive remuneration and flexible work practices are available for the right people.
---
Submit your resume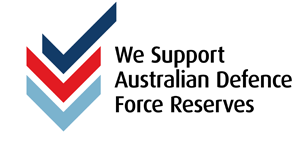 As a leading professional services & technology company that works on projects across Australia, we are regularly on the lookout for skilled people to join our team in both contract and permanent roles. We look for candidates who are client focused, results-driven, have a proven track record, possess recognised qualifications and professional certifications, and the ability to exceed client expectations.
For individuals wanting to work in the Defence sector, experience in military system generation, sustainment, maintenance, force structure and eligibility for a Defence Security Clearance is highly regarded.
If you are interested in employment opportunities with Relegen, please email your résumé to careers@relegen.com.